Tweet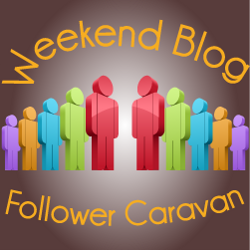 This week challenge is to introduce ourselves, post a pic and share some links of our blogs. And for this week, we are only required one blogger entry.
So here is my intro. I am chrisair, 30 yrs old, mother of one. I just start to blog almost four months ago, although I open my account in year 2008 for blogging, but I didn't have a courage to pursue it, not until a friend encourage me to. I have two blogs: this blog
Raketer Mama
and the main blog (the first that I made)
From wala to okay
. I am really not good in English language, especially in writing so pardon me if my blogs sometimes sound like barok (baroque) not sure about the translation of it.
Hope that you follow both of my blogs too.
For further info bout this meme, just click the button below: