Tweet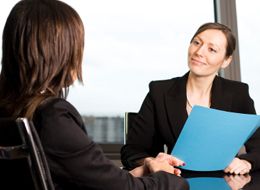 Alright, maybe you were graduated with good honor following with a good resume along with some recommendations and certificate proving that you are the best person for a particular job. Then surprise, you blew it and kiss goodbye for that one time opportunity because of your lousy interview.
Let's face it without our confidence of having a good interview etiquette there is no way we can have that dream job that we're waiting for, even if you had a skill, the brain and knowledge for that job there is always a possibility that your rival may get the job because he handle the interview better than yours.
1. Dress appropriately for the interview. Dressing up for the interview gives you a point to the interviewer that you are sincere for the job. It means that you pay some time and attention for that particular appointment, and that you really like the job you apply for.
2. Be prepared for the questions that the interviewer will ask you. Better if you do the homework before going in the interview or a day ahead. You may need or ask someone to practice the interview as if it was the real interview. And if you finds some inaccurate or mistakes during the practice you'll have a time to correct and improve it.
3. Be an actor for that interview. If you happen to be a not so serious person like a cheerful or comedic person try to compose yourself to be a serious for a moment. Do not think anything other than that of the interview and make an eye contact with your interviewer. If he ask a question answer it precisely, calm, direct and truthful.
4. Believe as if you are already hired. Thinking like you will be hired anyway can make all your nervous go away and will give you confident while answering a question coming from your future employer. Being a positive while getting on the interview has a more chances of getting hired than being down and sad during the whole conversation.