Tweet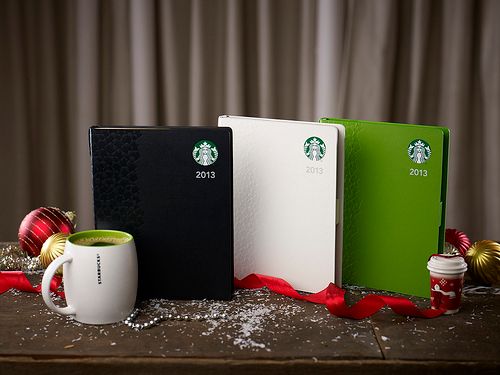 Starbucks Planner 2013
Every year some of us change planner even yours truly have bought one this year although last year I just bought filler for my planner. Each of us is looking for their own desired preferences of planner but mine was just simple, I just need the date that's all.
While others prefer to have a financial or account summary in their planner and some pretty girls likes cuter and more girly planner. I am actually scouting for "Starbucks Planner" until I discovered the very sad news about it. Starbucks planner from a seller in sulit.com.ph cost Php 1,500.00 to Php 1,700.00 or estimated $45 including shipping cost.
I don't drink coffee from Starbucks not only they are costly but drinking 20 more cups for a planner will give me a faint in my pocket and early signs of diabetes lol, I am wise spender or kuripot in tagalong term. That's why I am really hats off to all who get their planner from Starbucks especially if they really use it fully for the whole year.
But if you're like me who prefer having a simple planner you can always depend on bookstore where they offer different kinds of planner from executive to simpler one, or from very expensive one to being affordable. Planners from National bookstore costs Php 200.00 to Php 700.00 depending on the style and kinds. My planner cost only P129.75 or less than $4, it's small and very compacted that I can even put it in my purse.
How about you? Do you get yours from Starbucks? Please tell me more about it cause I'm dying to really have one.