Tweet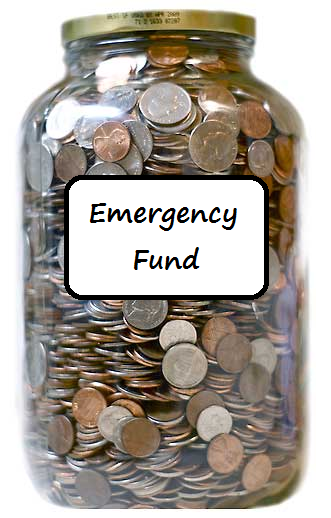 Before I attempt to invest in the
stock market
I have been reading a lot about it and I always encountered the two words which is "Emergency Fund".
An account that is used to set aside funds to be used in an emergency, such as the loss of a job, an illness or a major expense. The purpose of the fund is to improve financial security by creating a safety net of funds that can be used to meet emergency expenses as well as reduce the need to use high interest debt, such as credit cards, as a last resort.
Many financial gurus advices us to have an emergency fund whatever status we have, whether we still have a job, sideline, allowances and remittance or a business that can provide us for what we need.
How much is Emergency Fund?
Emergency Fund is not actually your savings but it should be a fund that you can pull at any time when need arises, many financial expert suggest that it should cover at least three months of your living expenses and to be safe make it to 6 months of your family expenses. The amount varies according to each individual and lifestyle so if the means of your life is low then it's lower than those who live beyond yours.
Where to Put Emergency Fund?
It is safer to put it on a regular
savings
account separated from your regular savings account and most likely in forms of an ATM card for easy access. Make sure you'll never use this for entertainment, travel or just to shop when there's a sale alert from malls and store.
My Take on Emergency Fund
For how many years I never thought that there is a need for emergency funds until I started my investment on the stock market. Before, whenever there is an emergency that needs money I don't have a choice but to slice my savings account and my child's account, now I have already setting up one and thanks to God that I haven't touch it yet ever since I funded it.
If you already have emergency fund and already use some of it, when you recovered again in other means of income do not hesitate to fund it again until it covers what you need. Your extra money should go through savings, investment and needy expenses.