Tweet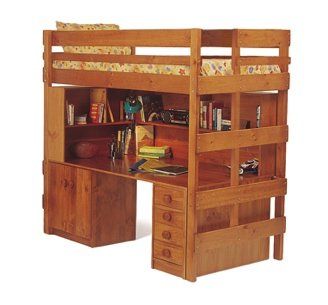 Trying to get your children to focus can be challenging. By supplying them with a productive study area you can help make winning this war a little easier. It's all about avoid distractions and getting in the zone. The following article lists some great workspace ideas to motivate your children and keep them productive.
Separate area
We all know that you should keep your personal life and work life separate. The same ideology applies for your work area, whether it's for an adult or a child. You want to keep distractions to a minimal amount, zero distractions would be perfect but then you would find yourself in a plain white room with no objects. This doesn't mean your child's space can't be fun but it means you should avoid mixing it with their play area.
Support
No, I'm not referring to emotional support from those around you. I'm referring to physical back support. If this is an area you want your child to sit in then you need to provide them with the right materials. A great seat will provide them with support and stop them from hunching over.
Lighting
The right lighting is absolutely crucial. Rather than fiddling with the ceiling light, invest in a good desk light. You don't have to get something too expensive. There are a great variety of choices out there. You can choose something plain or go with a theme. A lamp in the shape of your child's favourite animal can be functional and entertaining.
Simplify
Don't go overboard. All you need to do to provide your child with a productive work is supply them with a quiet area. This is referring to noise and visual noise too. If you find that your plans are getting back too elaborate go back to basics. The space just needs to be organised.
Inspiration
Just because the area needs to have no distractions does not mean there should be no inspiration. This is what is going to motivate your child to strive for their very best. In the end it's about feeling comfortable in your space. No one feels comfortable in a sterile work environment. So don't be afraid to ask your child about what they would like, what they are inspired by. It's about sustaining their motivation and energy. It could be anything; plants, decor, photographs, quotes and posters.
Just remember to keep it simple and the area will be fantastic. If you have something like a bunk bed from
Loft Beds Australia
, just slip a desk underneath. It's all about working with what you have. Sit down and discuss with your child. It's there study place after all.