Tweet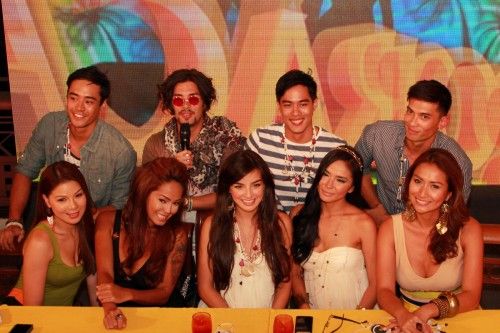 Boracay Bodies Cast and Host Phoemela Baranda
I am watching Boracay Bodies last night, a reality TV show in TV5 that has a location in Boracay that each member were given a certain task and finish the job, of course they are all good looking and in great shape.
I was not able to watch the whole series and the episode that night, but the show is in auctioning time trying to sell their own things which they will need a fund for the next day.
And I can't believe that the people in the crowd actually bought it. My head is shaking and saying tsk tsk what are these people thinking: buying things they actually don't need and in an over duper price like what Ethel Booba selling her earrings for 1 thousand which can only buy at 100, Joros auctioning eye liquid for 2 thousand, others are like calling card, bikini, cap in a 4 digit price.
Unbelievable, these people pay more just to get a glimpse in a TV show which is kinda stupid and wrong; the money that they wasted can be use in a week of groceries or through investment like UITF, stock and bank.